About
Tythe is a non-profit on a mission to streamline the fight to save our planet.
More and more of us are realising the urgent need to tackle the environmental crisis. But beyond recycling or reducing the number of flights we take, how can we have the greatest impact?
In truth, what's needed is change on a larger, system-wide basis. And for that to happen we must invest in bold, action-focused environmental initiatives.
The issue is, there are thousands of organisations to choose from, and finding 'the one' isn't easy. That's why we've curated a small but diverse group of high impact charities all worth getting behind.
Each of our charities has been chosen for its unrelenting approach to tackling the crisis. Projects range from implementing environmental law, to securing marine protected areas, to planting trees. But one thing they all have in common is a proven track record of getting things done.
With Tythe, you can join the fight. Support the cause with a single subscription and we'll keep you updated as your impact comes to fruition.
Tythe is a non-profit initiative being incubated by The EQ Foundation, a charitable foundation based in London.
Team
Dan Kwiatkowski

Founder of Tythe

Dan is a software engineer with a focus on social and environmental purpose projects. When not in front of a screen he helps run a free community bike workshop in London, and bakes bread in the housing cooperative where he lives. Dan has a master's in Physics from Cambridge University and is a fellow of The Royal Society of Arts and Newspeak House.

John Spiers

Founder of The EQ Foundation

John Spiers has spent most of his adult career working in financial services but now devotes his time mainly to philanthropy, primarily through The EQ Foundation. In addition to being a grant maker, The EQ Foundation is spearheading data driven initiatives such as Giving is Great and Tythe to help inform donors better about the causes they are supporting.

Pansy is an award-winning Creative Lead. For 10+ years she's worked in top advertising agencies, solving problems with creativity across all platforms. In her own time, she creates awareness campaigns for non-profits. Pansy is also a mentor at CMN and SheSays, sharing her experiences with other minority and female creatives, and being a role model who they can relate to.

Erin Lynch is a writer and consultant interested in environmental justice. She previously worked in labour rights advocacy, homelessness prevention, and global philanthropy. Erin has a BA in History from Princeton University and is studying graduate entry Law at the University of Oxford.

Liv is a champion of good content, using her talents as a force for good in the not-for-profit sector. Her interest in all things environmental led her to Tythe where she's been instrumental in helping set up the website. When she's not writing, Liv can be found composting and growing flowers at Bowden Springs Farm, Totnes.
Get in touch
Want to know more about Tythe? Give us a call, drop us an email or fill in the form. We'll get back to you as soon as we can.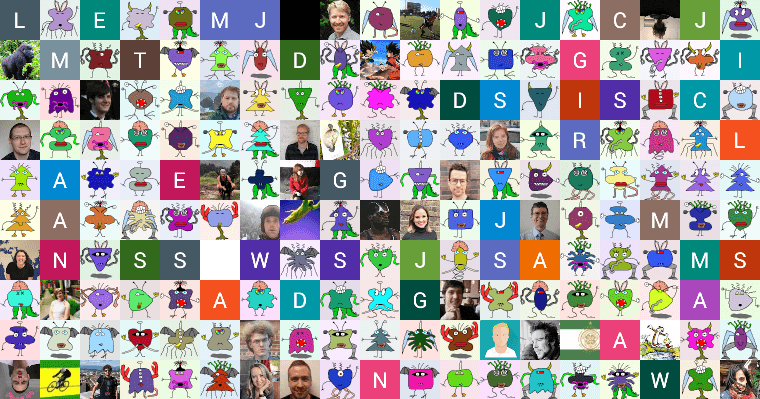 Free credit

We'll start you off with £10 free credit towards your chosen causes so you have a chance to see how Tythe works.

Zero platform fees

We don't charge any admin fee or commission on donations. Your charities receive the full amount minus third party card fees.

Tangible impact updates

We'll keep you engaged with the actions you're supporting, and help you understand the actual difference you're making.