COP26 — What Now?
1st December 2021

Erin Lynch
It's been a few weeks since COP26 and we've been watching closely as governments, companies, charities and activists react to the events which took place in Glasgow. So what progress, if any, was made across Tythe's Climate Action cause areas? And where do we stand moving forwards?
Reimagining Carbon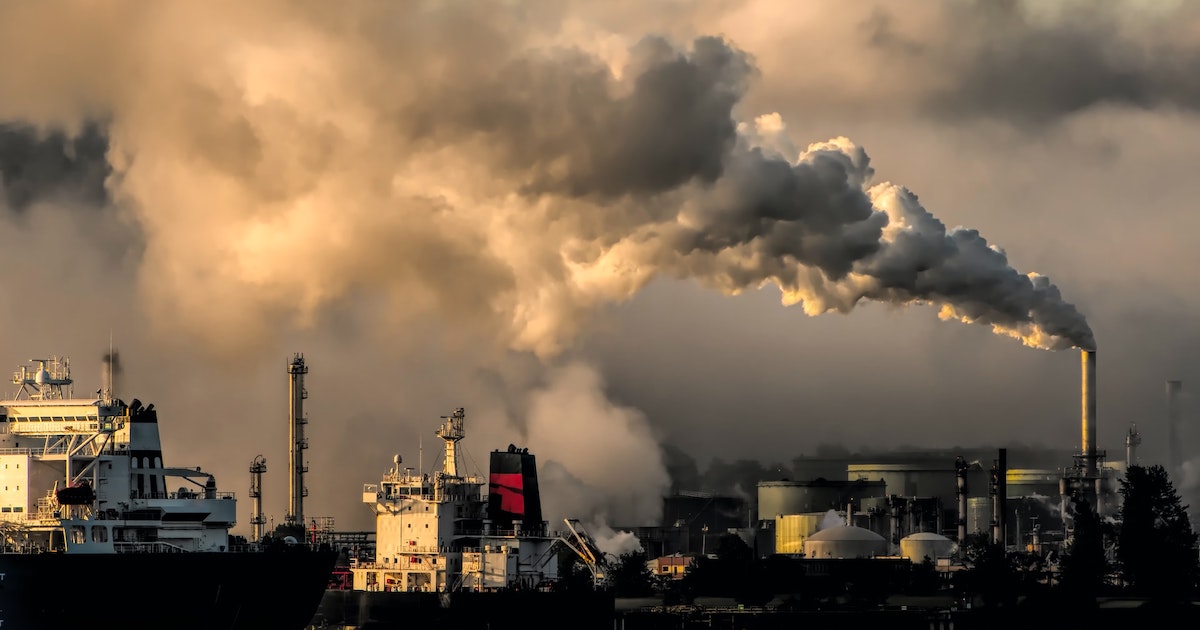 Laudable promises and commitments were made at COP26— with countries across the board agreeing to strengthen their 2030 emissions targets. Another important outcome was the creation of a framework for a global carbon market, paving the way for a more transparent, regulated, and unified carbon offset industry. However, a last-minute alteration to The Glasgow Climate Pact shifted the goal from "phasing out coal" to merely "phasing down", which dampened hopes for substantive change. The coal compromise reflects the challenges felt by developing countries when trying to balance the energy transition with their poverty reduction agendas, a tension that will continue to define the next few years. Elsewhere, a decarbonisation commitment between the US and China suggested there are reasons to be cheerful, but it's not clear that their goal to limit warming to 1.5c can be realistically achieved.
Thanks to organisations like Carbon180, it looks like world leaders are finally taking carbon capture seriously. At COP26, the US Energy Secretary announced a Carbon Negative Shot initiative as part of President Biden's broader climate agenda. The initiative aims to lower the cost of carbon removal to $100 per tonne. When Carbon180 opened their Washington D.C. office 3 years ago, the Department of Energy had spent about $11.5 mln on negative emissions technologies — since then Congress has allocated hundreds of millions of dollars for R&D, and passed an infrastructure deal with another $3.5 bln set aside to build four regional direct air capture hubs, finally recognising the essential role that carbon removal will play in meeting global climate goals.
Another greenhouse gas, methane, took center stage at COP26, with US President Joe Biden and EU President Ursula von Der Leyen formally launching the Global Methane Pledge, and more than 100 world leaders joining them to commit to collectively reduce methane emissions 30% below 2020 levels by 2030. Methane is 80x more potent than carbon dioxide, and according to Clean Air Task Force CEO Armond Cohen,
Reducing methane emissions is our best and perhaps only chance to reduce the amount of global warming we"ll experience in the next 20 years— the time period scientists have deemed crucial for avoiding potentially irreversible climate tipping points. If the current supporters of the pledge achieve their collective 30% reduction, it will represent the equivalent of shutting down more than 1,000 coal fired power plants.
Good news indeed!
Marine Conservation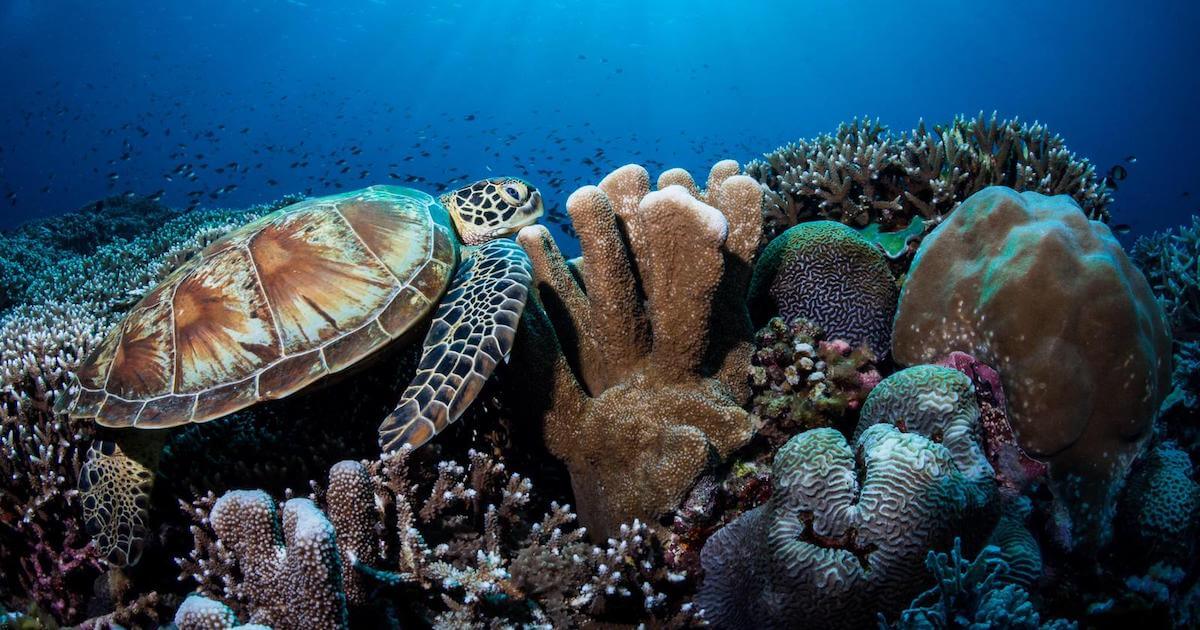 Some progress was made in the push to recognise that ocean health, biodiversity and climate change are inextricably linked, rather than separate issues. The Glasgow Climate FACT formally recognised the importance of ensuring the integrity of all ecosystems, including the forest, ocean, and cryosphere, and the importance of protecting biodiversity when taking action to address climate change, and called for an annual dialogue to strengthen ocean-based action, which will take place every May/June from 2022. $145 mln was set aside for the Global Funds for Coral Reefs, and a number of ocean-centric declarations were signed.
But it's not clear that enough was done to tackle rising sea levels, ocean acidification and climate change impacts on the oceans and surrounding communities. Blue Marine Foundation, in anticipation of the conference, called on representatives to address "bottom trawling", a practice that has devastating effects on wildlife and the ocean's vital carbon sink. It looks like this mission failed. Greenpeace called COP26 weak and meek — demanding action to create "a network of ocean sanctuaries that cover at least 30% of our oceans by 2030" and "areas with zero commercial extraction, where nature and fish populations that fisheries depend on can recover and thrive".
Food & Agriculture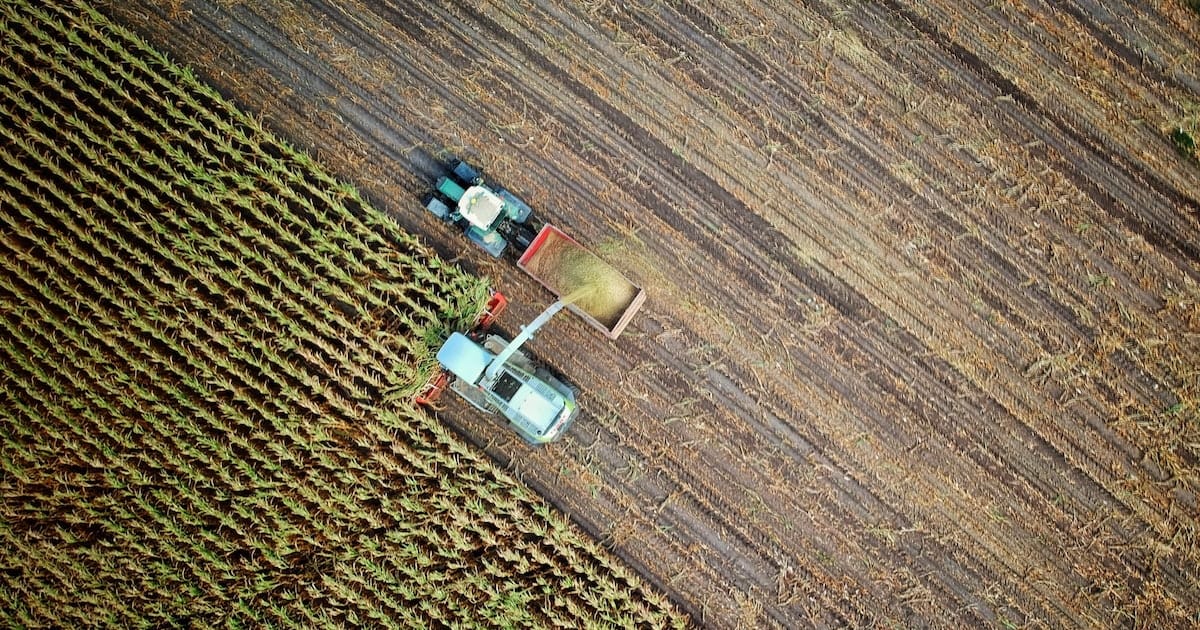 Signatories in Glasgow recognise how global food systems "are at the heart of many of the world's major challenges today including biodiversity loss, enduring hunger and malnutrition, and an escalating public health crisis". However, the summit's approach to farming and agriculture was criticised after only 45 governments pledged urgent action and investment to protect nature and shift to more sustainable farming methods, and only 26 nations set out new commitments to change their agricultural policies to become more sustainable and less polluting. "Under-represented on the agenda is food and agriculture, particularly looking at meat consumption in ways that limit world temperature rise to the critical 1.5ºC target," says Alice Ravenscroft, who manages the Good Food Institute's European policy team.
One major agricultural announcement related to farming was the AIM4C declaration, a joint initiative created by the United States and United Arab Emirates. The initiative seeks to address the climate crisis by increasing investment in climate-smart agriculture and food systems innovation.
The nonprofit advocacy "ETC group" criticised COP26's approach to food and agriculture, accusing Biden, the UAE, and the UK as pushing to "replace farmers with robots, data, gene-edited seeds and boosted tech profits", arguing that instead what we need is to "support and uphold peasant and smallholder agroecology around the world, which is a real and equitable means of promoting food sovereignty and climate justice for all." Other critics called it "a technofix mess".
Forest Conservation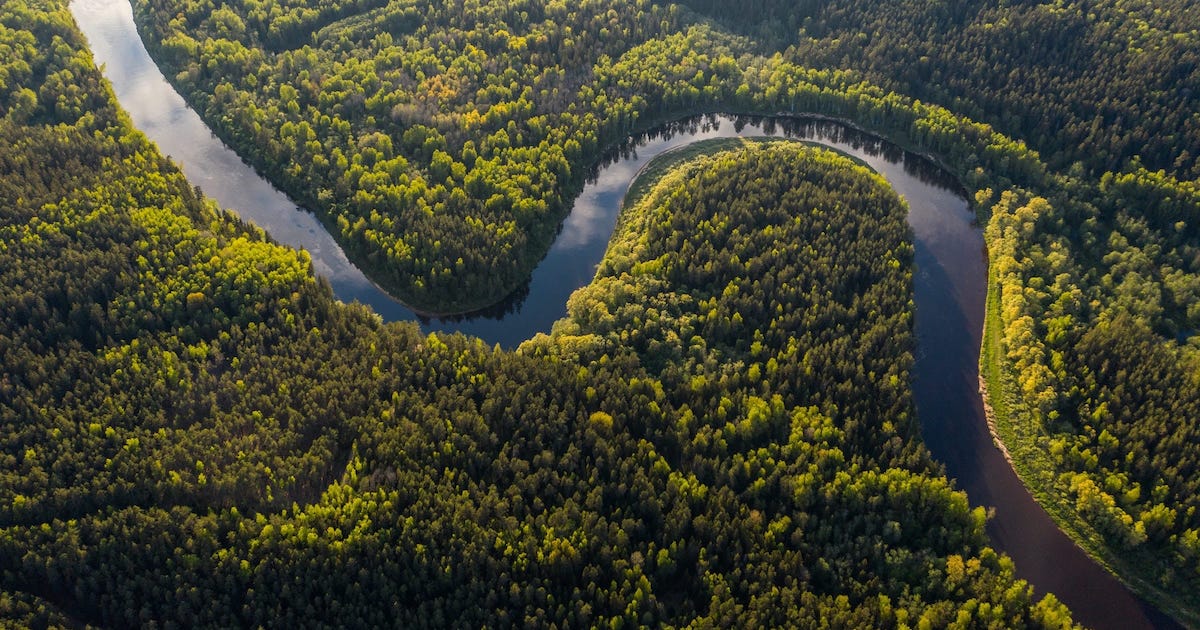 More than 100 world leaders at COP26, including Xi Jinping, Jair Bolsonaro, and Joe Biden made a historic commitment to ending and reversing deforestation over the next decade. Further details are yet to be ironed out, though at least £5.3bn of new private finance and £8.75bn of public funding has been set aside to restore degraded land, support indigenous communities, protect forests, and mitigate wildfire damage. Carlos Rittl, who works for the Rainforest Foundation Norway cautioned that "big cheques won't save the forests if the money doesn't go into the right hands".
Suggesting a commitment to action, the EU subsequently outlined a draft law requiring companies to prove that agricultural commodities destined for the bloc's 450 million consumers were not linked to deforestation. This would mean potentially banning the importation of beef, palm oil, cocoa, and other products closely linked to deforestation, but not rubber, an exclusion criticised by environmentalists.
The World Land Trust, however, called COP26 "disappointing", delivering a "watered-down coal resolution", "delayed end to deforestation", and "inadequate support for vulnerable nations". The World Land Trust, alongside local partners, are helping reverse biodiversity loss in Brazil by encouraging reforestation through ecological models that recognise that biodiversity loss and anthropogenic climate change are inseparable. The changing of land use is the biggest driver of terrestrial biodiversity loss as well as a major driver of climate emissions, as forests, grasslands, wetlands and peatlands are destroyed for urban expansion and infrastructure development.
Climate-Resilient Communities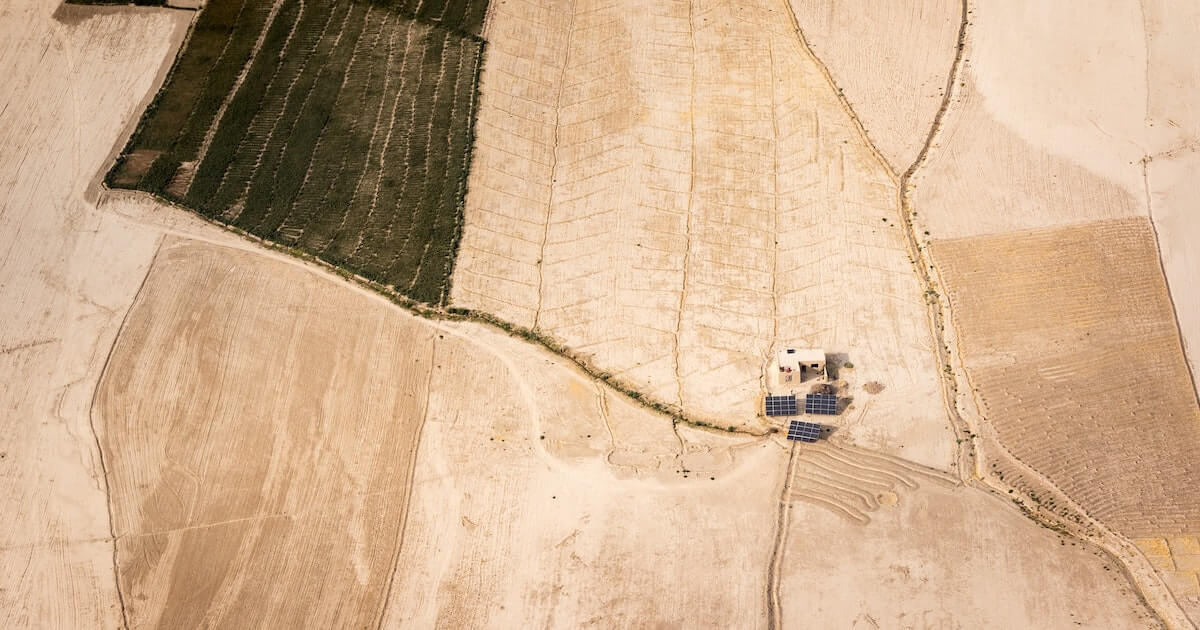 The World Bank predicts that by 2050 up to 216 million people in low-income countries will be at risk of displacement. Did COP26 meet its second goal to "adapt and protect communities and natural habitats… to avoid loss of homes, livelihoods and even lives"? It's not quite clear. A record-shattering $356 mln was set aside in new support from national and regional governments for the Adaptation Fund, whose concrete actions are to support adaptation on the ground and to further support tangible, effective, scalable and innovative actions for the most vulnerable.
Indigenous communities in particular face land grabs, water shortages, human rights violations, and displacement as a result of human induced climate change. A further $1.7bn was earmarked for indigeneous peoples in recognition of their role in protecting forests. Indigenous leaders were unsatisfied, accusing world leaders of "sacrificing them" by postponing meaningful climate action, and "shielding corporate profits".
Education & Behaviour Change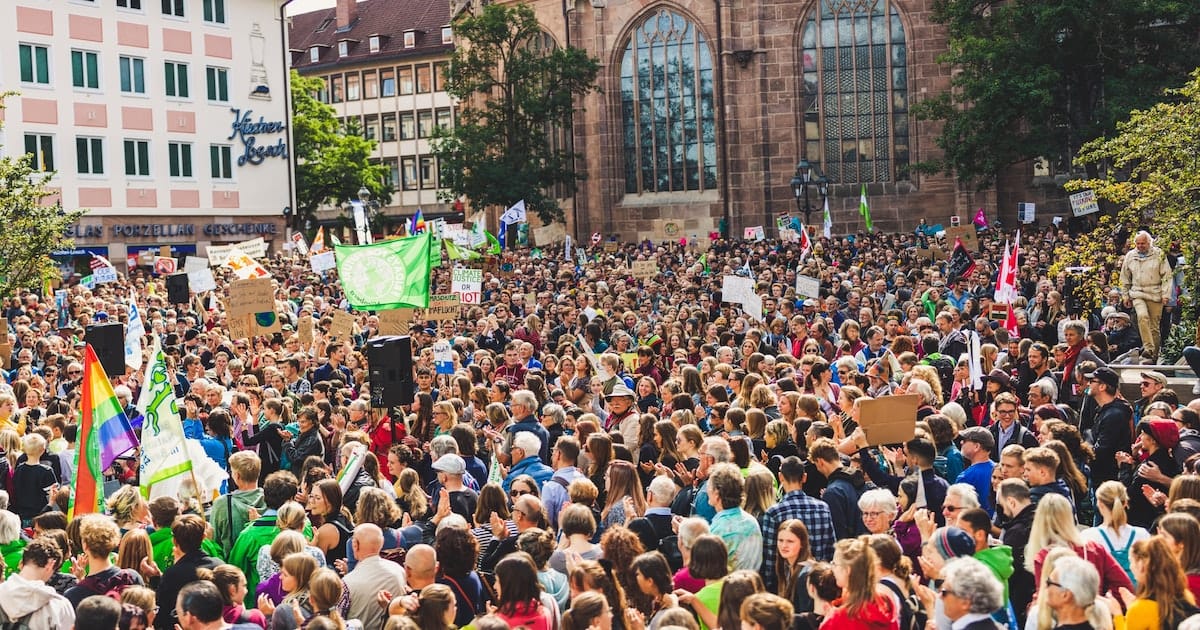 ClientEarth found that oil and gas were insufficiently addressed at COP26 and were unhappy with the watered-down language on coal and fossil fuels. "Coal should already be consigned to history, and the agreement should have gone much further – with explicit commitments to also move away from oil and gas," said ClientEarth CEO James Thornton. "Instead, we are left with a weak reference to removing inefficient subsidies for fossil fuels."
ClientEarth foresees significant increases in litigation as climate reporting goes from strength to strength, referencing indigeneous peoples' rights and the integral role of youth in building critical momentum.
What Now?
John Keane, SolarAid CEO, called COP26 a series of "bold commitments" that were just "not enough". So what now? As consumers and citizens, what we choose to say, do, buy, eat, support, and use can have a huge impact on the pace of change. While the commitments in Glasgow offer enticing glimmers of hope, this shouldn't dampen the urgency with which change needs to happen across our Climate Action cause areas. If anything, COP26 should renew our commitment to supporting evidence-driven, scalable solutions and bold, innovative, purpose-driven organisations.