A Hard Rain's A-Gonna Fall
2nd March 2022

Erin Lynch
Gale force winds brought havoc last month as Storms Eunice, Franklin, and Dudley hit the UK in quick succession. Strong winds also brought rain, which put stress on sewage systems and waterways.
Just last week, analysis from the Telegraph found that water companies release raw sewage into rivers more than 1,000 times a day. Not only that, over a third of sewage discharge occurred when there was no heavy rain. There were more than 3.1 million hours of sewage-spillages in 2020 and in the same year, the Environmental Agency found that only 14% of English rivers were considered to be of a "good ecological standard".
England's water pollution problem is significantly impacting native wildlife. A 2021 report from the Wildlife Trusts, the National Trust, and the RSPB found that pollution was the biggest threat to wildlife on English waterways. Eutrophication and pollution can cause not only mass deaths of freshwater fish, but also fosters the conditions for a small minority of plants and organisms to dominate, threatening the entire stability of the food chain.
Water pollution also has a big impact on humans — especially surfers, wild-swimmers, and paddle-boarders. A study from 2017 found that Surfers in British waters are three times more likely to have antibiotic resistant E.coli in their guts than non-surfers. The enormous growth in popularity of sports like paddle-boarding during the 2020-2021 lockdowns means that a greater number of people are concerned with clean water.
Two of the main causes of poor water quality are agricultural and industrial run-off, and raw sewage discharges from water companies. In major storms, sewage treatment works are allowed to use "overflow" systems which mix rain runoff with waste water.
Surfers Against Sewage has been campaigning on these issues for decades, and some progress has been made. Last year, The Duke of Wellington tabled an amendment to the Government's Environment Bill, hoping to impose a legal duty on water companies to not pump untreated sewage into waters. Instead, the Government imposed a legal duty to "secure a progressive reduction in the adverse impacts of discharges from storm overflows". While many were pleased, others didn't think it went far enough. Green peer Jenny Jones argued that the government's amendment did not include proper timetables or targets for companies to reduce sewage discharge. "This will come to haunt MPs" she said.
Last week a Financial Times exposé on South West Water provoked anger among readers and environmental organisations. In January, the water company, based mostly in Devon and Cornwall, was crowned with the lowest environmental rating of the nine largest sewage and water companies in England and Wales. While the company claims that last year they achieved the "highest ever bathing water quality at 100% across the south-west", Hugo Tagholm, chief executive of Surfers Against Sewage, said that the "sporadic" bathing water testing regime, carried out in the summer months between May and September, could actually "mask the reality of sewage spills and the risk they pose to human health."
At the same time, we've seen that the Environmental Agency is increasingly willing to impose fines, with Southern Water handed a record-breaking £90m fine in 2020, and Thames Water £4m and £2.3m for separate incidents. Time will tell if the Environmental Bill is strong enough to protect our waters against the rising tide of climate change.
Good (+ Bad) Tythings
Reimagining Carbon
A new California hydrogen facility is testing whether it can use waste from almond orchards to permanently store CO2 underground. This process converts biomass into carbon-free hydrogen fuel.
Globally, bitcoin mining consumes more electricity than Norway, a country of 5.3m people. A recent investigation by The Guardian showed how Marathon, a bitcoin mining company, revived a coal-mine in Montana, leading to a spike in CO2 emissions. While cryptocurrencies have promise, others are concerned that they'll hinder climate progress.
Marine Conservation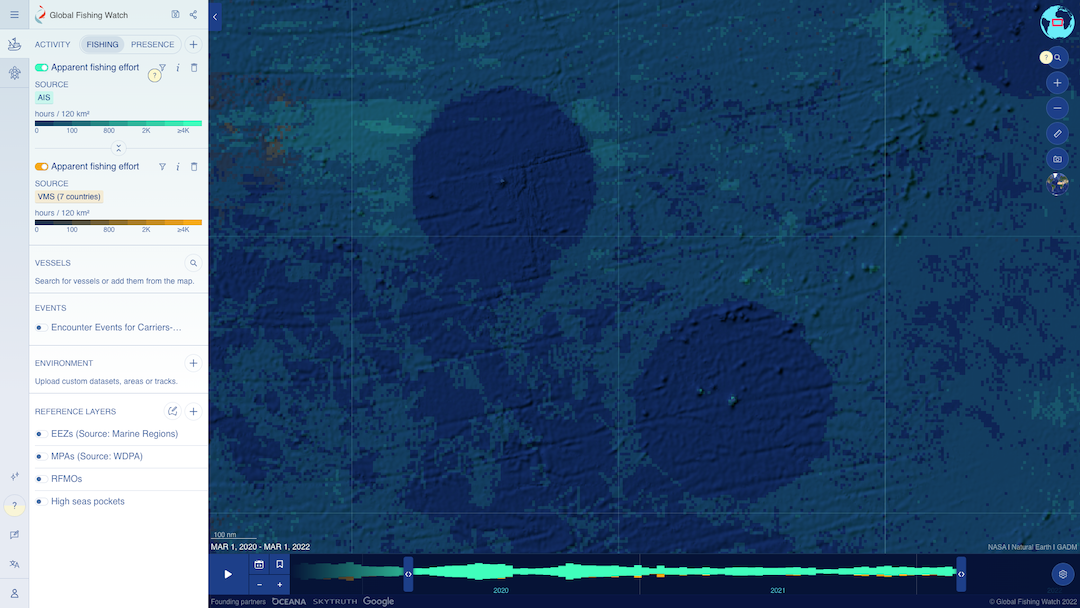 Blue Marine Foundation are pushing for a Marine Park to be established in Jersey. With a coastline of 90 km, Jersey has the 3rd largest tidal range in the world. A marine park would help provide protection for shallow marine habitats which act as nursery and spawning grounds for commercially important fish populations, and species such as dolphins, seals, tuna, and sunfish.
Campaigners in Oxford are applying for "designated bathing water status". If successful, the site will be only the second river swimming area in the UK to receive official Government designation, according to a press release from the Oxford City Council, and may pave the way for more campaigners to push for designated bathing water status in their areas. You can help support their application by responding to their online survey.
Forest Conservation
Commodities prices rose to record levels after slumping during the first lockdown in 2020. Timber prices in particular have soared — driving construction costs up. The UK currently imports around 80% of its wood, and some experts have called for the UK to boost its domestic production by planting more trees, although the effect of these initiatives won't be felt for years to come. Some commentators are concerned that rising commodity prices such as timber, soybeans, rubber, and beef will be an incentive to clear forests for crops or large-scale industrial tree plantations or infrastructure projects.
Some of the culprits behind the current shortage include covid-19, and the "bark beetle", or mountain pine beetle to be specific, which has destroyed over 50 million acres of forest in the past 20 years. Some have argued "lumber price is climate price" connecting the current crisis with climate change — unpredictable weather events have caused erosion, mudslides, and floods, alongside forest fires, which has decimated the industry.
Climate Resilient Communities
New research in Nature Sustainability has highlighted some of the stark inequalities in emissions between people living in rich and poor countries. The average carbon footprint of a person living in sub-Saharan Africa is 0.6 tonnes of carbon dioxide per year, whereas that figure is 14.5 tonnes for the average US citizen. However, people living in poor countries also stand to bear the brunt of climate change's worst effects. The authors of the study also found that eradicating extreme poverty would drive up global carbon emissions by less than 1%. 1 in 10 people in the world don't have access to electricity — by expanding access to clean energy, SolarAid unlocks opportunities and improves quality of life, while not compromising the environment.
Access to food is also becoming a growing issue, as covid-19, poverty, transport, and rising costs are creating greater need. Campaigners are increasingly interested in urban and peri-urban food production, using small spaces to grow for people on low incomes in the community.
Food & Agriculture
Bioplastics researchers just passed an exciting new milestone in their work with camelina, a plant that can "grow plastic". Camelina sativa (or "gold-of-pleasure" or "false flax") is an "under-utilised grain crop" native to Europe and Central Asia, though also found across North America. The team at Yield10 Bioscience believe camelina could be key to the future of plastic. While most bioplastics are made from polylactic acid, or PLA, with camelina you can make a bioplastic from PHA — which is both marine and soil biodegradable. Yield10 just passed their "proof-of-concept milestone" in January — yielding promising results for the exciting crop.
Seawith, a cultivated steak pioneer from South Korea has just raised $5.43m to invest into commercialisation. Seawith use algae as "affordable scaffolding" to create thick "whole-muscle cuts" of cultivated steak. Their innovative use of algae replaces the fetal bovine serum that has historically been used as a growth medium for cells in the cultivated meat process. The company claims that it will be able to make cultivated steak for $3 per kilogram by the end of the decade and has plans to make an initial product launch later this year, pending regulatory approval in Korea.
Education & Behaviour Change
ClientEarth CEO James Thornton's TED talk on how China is using the law to take environmental action is available and very interesting. China's carbon emissions are vast, and while President Xi Jinping aims for carbon neutrality before 2060, many are concerned this will not be enough.
As we've seen, Hubbub "innovates through small-scale community campaigns", such as their community fridges. But how do you scale these projects up to help more people? Hubbub has been thinking about this question recently as they consider whether they can scale-up their Community Cycling Hub in East London to help more women to cycle. They've invested money into researching the effectiveness of their programmes and how to ensure future programmes are effective, inclusive, and fit for purpose. Their full-impact report can be found here.
Well this is one of the best things we've seen in a while. Lateral flow tests reused as planting labels. Genius.🌱#GiveItAGrow #GiveItAFlow pic.twitter.com/8BHSRz15PS

— Hubbub (@hubbubUK) February 16, 2022
Did you know that after London, Portsmouth is the 2nd most densely populated city in the UK? They also only have a tree canopy cover of 9.8%, well below the recommended 15% canopy cover for coastal areas. Recently, Trees for Cities has been busy planting trees in Portsmouth to provide immediate benefit for the local community.
Here's a throwback to our day of planting in #Portsmouth last week 🌲

Thanks to our diligent volunteers, 1000s of trees were planted at the Buckland Estate making it a greener and healthier place for local residents to live 🍃@portsmouthtoday @QGCanopy #CoastalCanopies pic.twitter.com/WFemQTKLsw

— Trees for Cities (@TreesforCities) February 17, 2022
Get Involved
Action for Conservation are fielding opportunities for people to get involved in climate initiatives.